Technological Innovation + Optimal Solution = Better Company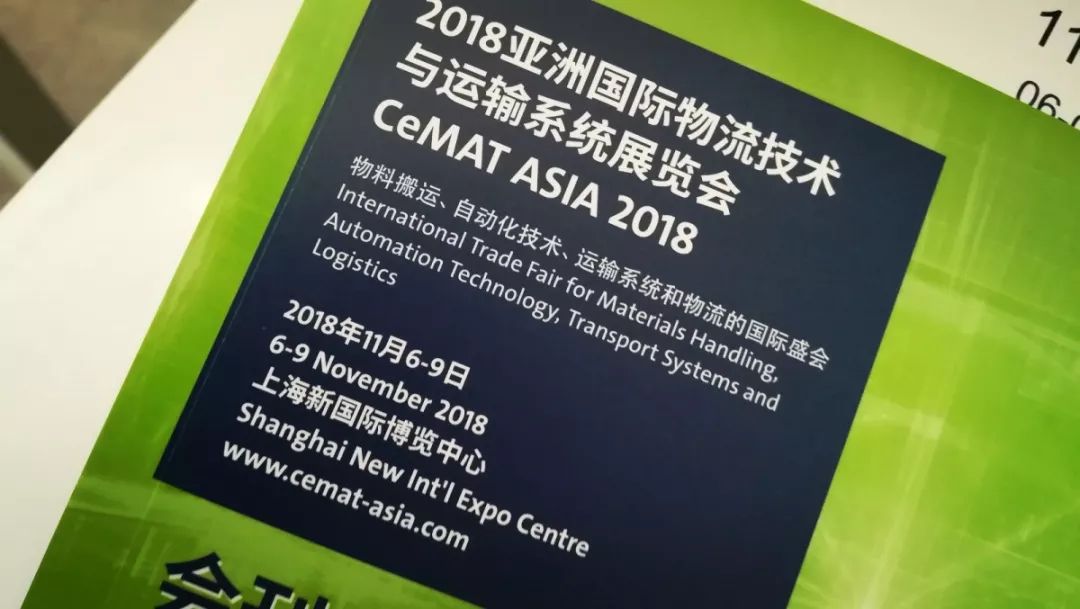 On November 9th, the four-day CeMAT ASIA 2018 was successfully concluded at Shanghai New International Expo Centre. The exhibition focused on "Intelligent Manufacturing, Intelligent Logistics", which showed the developing situation of industries such as new energy, AGV, automation technology, transport system, logistics and so on. Chinese enterprises are facing the transformation and upgrading of the industrial revolution. Under such a background, intelligent manufacturing has become a major trend in the current industry. Ningbo Sunny Baer Automation Co., Ltd (hereinafter referred to as "NSBA"), as an expert in AGV and automation system integration, brings professional technology and services in the field of AGV applications, providing enterprises with more flexible and intelligent solutions to promote enterprises' upgrading.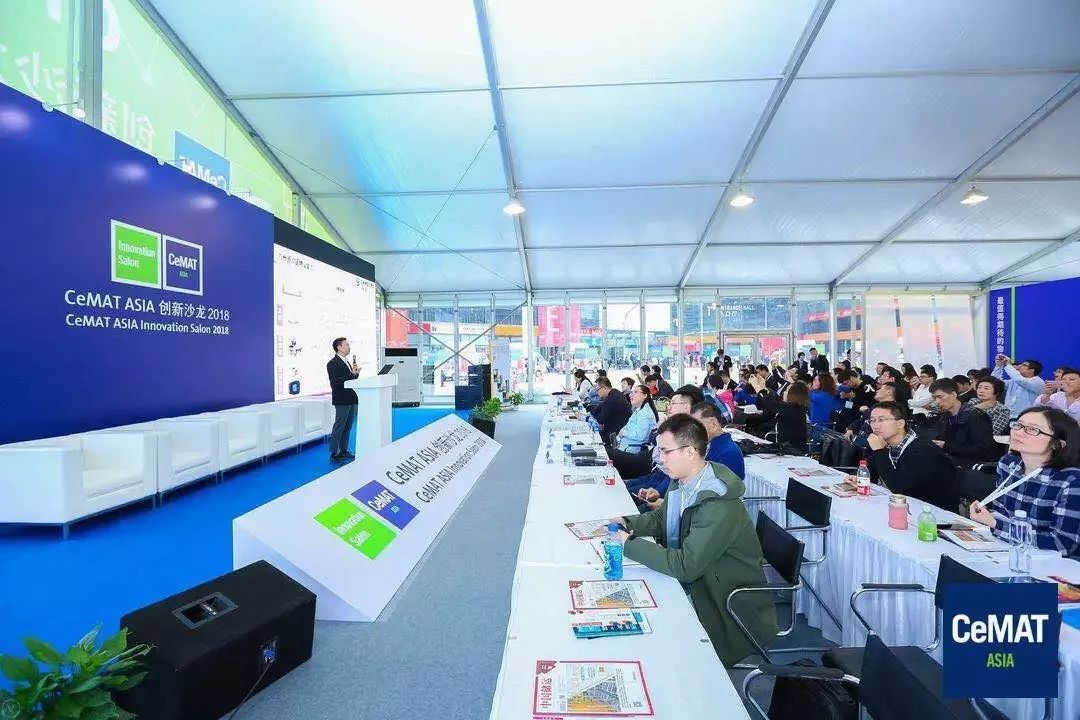 The main technology of NSBA comes from Baer Automation GmbH (hereinafter referred to as "Baer Automation"). This is a well-established German automation company established in 1972. The self-developed AGV navigation system, positioning accuracy of ±2mm and the energy management system with international patent are the three major characteristics of our AGV. The company not only has professional automation system application experience, but also combining the background of automation technology, successfully applied AGV to the whole plant production process and logistics system to realize flexible and intelligent manufacturing. Baer Automation has already provided perfect solutions for Daimler-Benz, Audi, BMW, Volkswagen, Ford, etc. The joint venture company, NSBA, was established in 2017 ,as an emerging power among Chinese AGV manufacturers, NSBA has followed the advanced technology and rich experience of Baer Automation, providing many customers with intelligent manufacturing integration solutions and supporting automation equipment based on AGV. We also gradually penetrated the domestic automobile industry, providing professional solutions for many automobile customers. By constantly improving the Sino-German joint development capabilities of projects, we are striving to simultaneously develop both Asian and European markets, providing more flexible, intelligent manufacturing solutions and comprehensive services to customers around the world.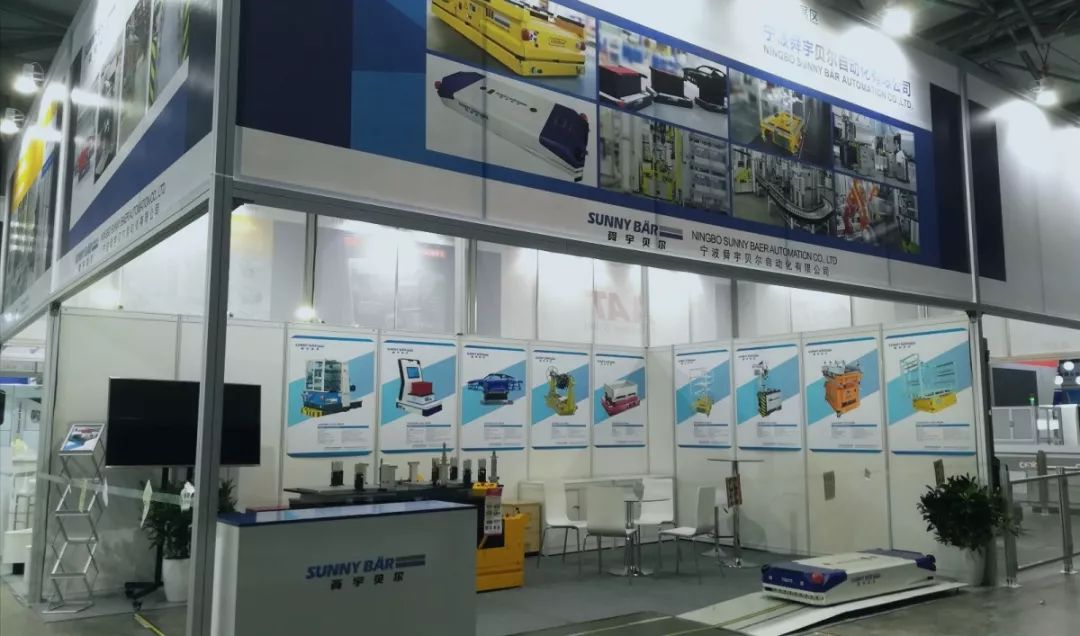 At CeMAT ASIA 2018, NSBA exhibited two star products –battery assembly AGV for new energy car and lurking traction AGV for material transfer. Turning, parallel translation, positioning accuracy, safety, etc. have been well demonstrated and won the unanimous approval of professional visitors.
During the exhibition, Mr. Frenken (Head International Sales Asia) and Mr. Shi (Marketing Director) also participated in the forum organized by the International AGV Pavilion and delivered a speech titled "The next generation of flexible and intelligent AGVs", which mainly explained how does AGV flexibly work with complex island production units in the case of multi-path and multi-product mixed lines on the same production line in the future. While our AGV is diversified applied, its navigation system is combined with the current needs of big data applications and cloud computing, which enables enterprises to achieve the whole supply chain control and automatic scheduling, making the factory more flexible and intelligent.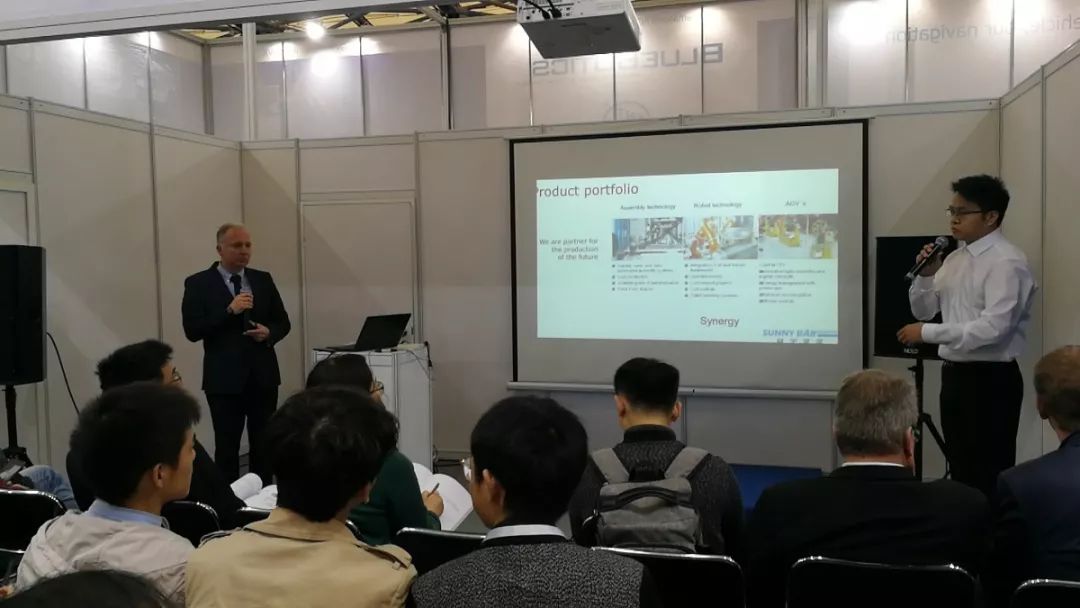 From CeMAT ASIA 2017 to CeMAT ASIA 2018, more and more enthusiastic response from visitors made us confident in China's AGV market. At the same time, with the maturity of our team, we believe that we can have more excellent performance in the market.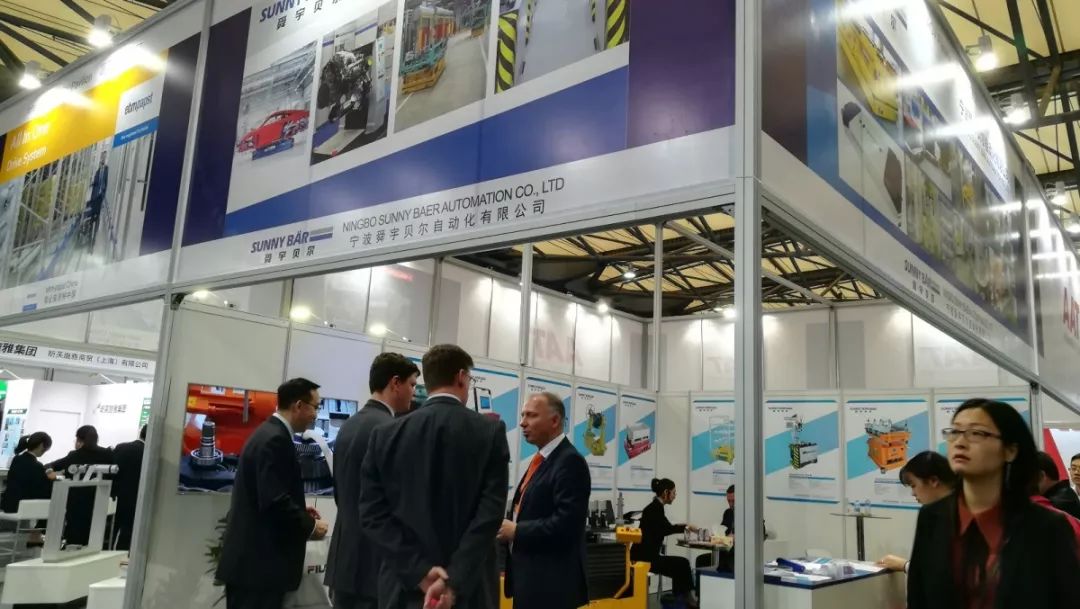 CeMAT ASIA 2018 has ended, and the pace of the progress of NSBA will not stop. We know that with the rapid development of the industry, the application range of AGV will continue to expand. How to develop an AGV that can meet the needs of customers in all aspects has become a real problem we must face to. Only by constantly pursuing technological innovations and breakthroughs can we lead the industrial transformation. NSBA will continue to research and development to provide customers with optimal solutions, which can help them to run a better company!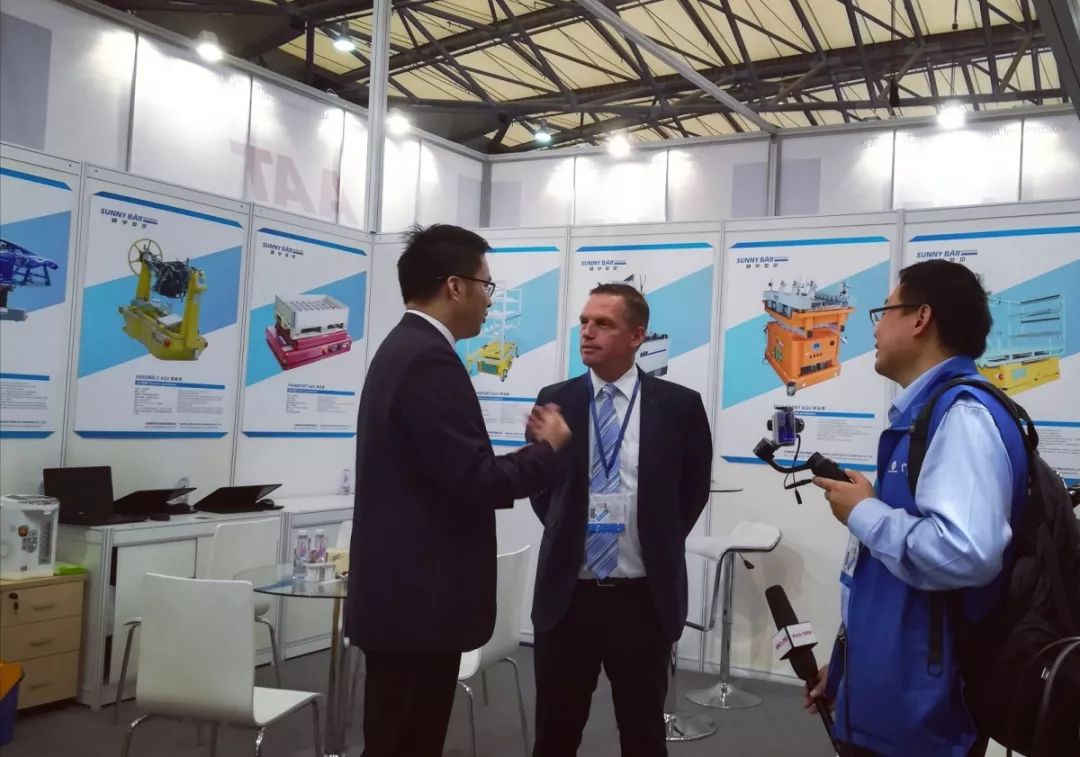 CeMAT ASIA 2019, witness the better NSBA!